edgar reitz, l'altra heimat – cronaca di un sogno
carnet de notes 286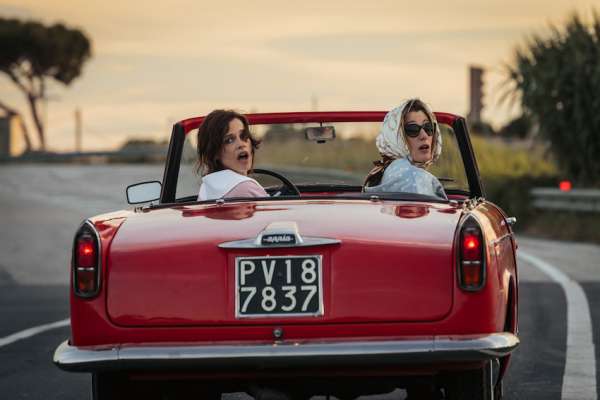 by paolo rinaldi
premio chi è chi award 2014, best weekly online magazine
---
voyages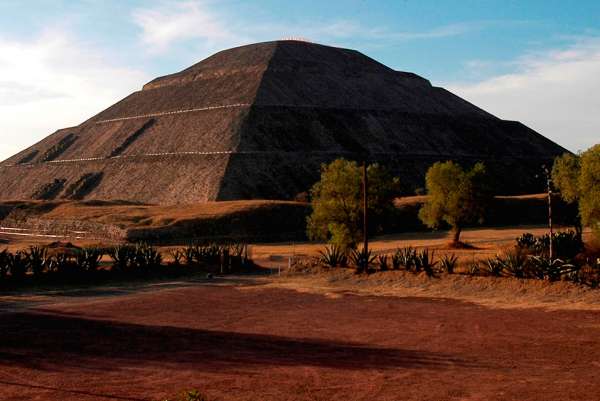 teotihuacan archaeological zone
---

mongolia
---
architecture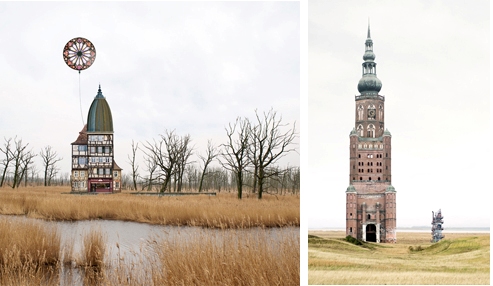 through a collaged mix of architectural elements, photography and landscape imagery, designer matthias jung dreams up his 'surreal houses' series, comprising colorful and whimsical residences, apartments and skyscrapers
---

recycled window house by nick olson and lilah horwitz
http://www.huffingtonpost.it/2013/10/18/casa-di-vetro-olson-horwitz-milwaukee_n_4120584.html?
---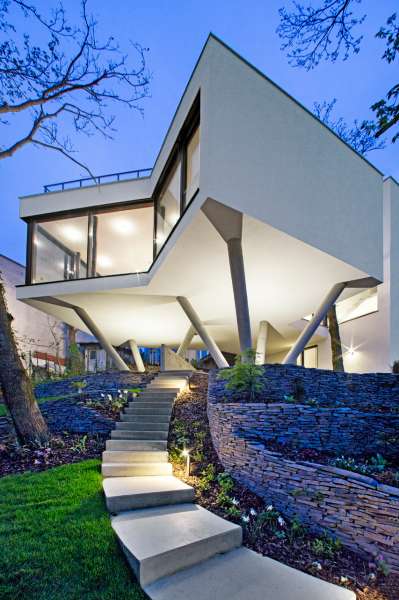 working with a steep terrain and three chestnut trees, the team at slovakia's sebo-lichý had quite a few challenges. the homeowners wanted to keep the trees so they had to design a family home around them and the result is a house between the trees, a unique residence inspired by the mies van der rohe's legendary tugendhat villa in brno, czech republic
---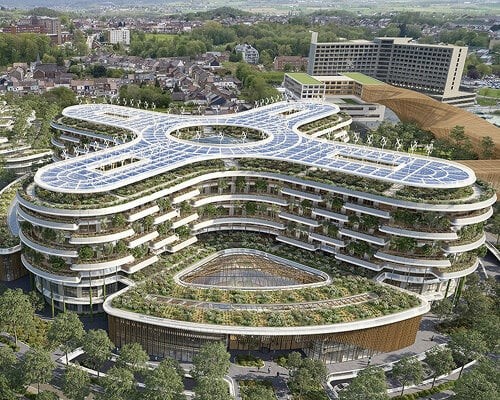 french architect vincent callebaut has devised a masterplan to transform rome's military district into a self-sufficient urban ecosystem
---
hotel, restaurant and bar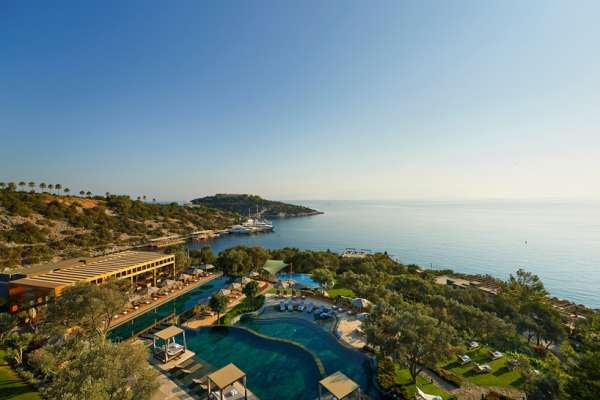 nestled on a hillside in the port town of bodrum, turkey, the brand new mandarin oriental resort has opened and it is the first of its kind in europe by the high-end hotel group. designed by scape design associates
http://www.mandarinoriental.com/, http://www.scapeda.co.uk/
---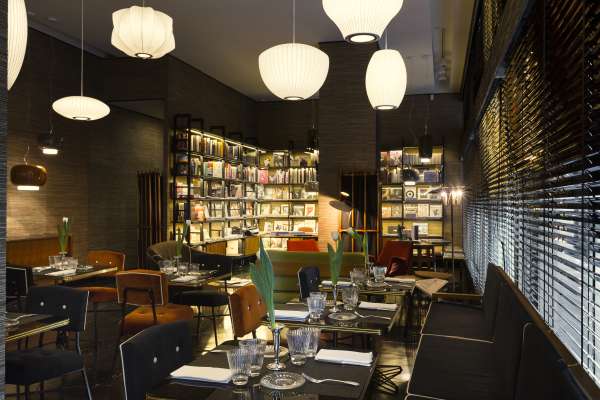 l'arabesque café, ristorante e libreria, project chichi meroni, milano
---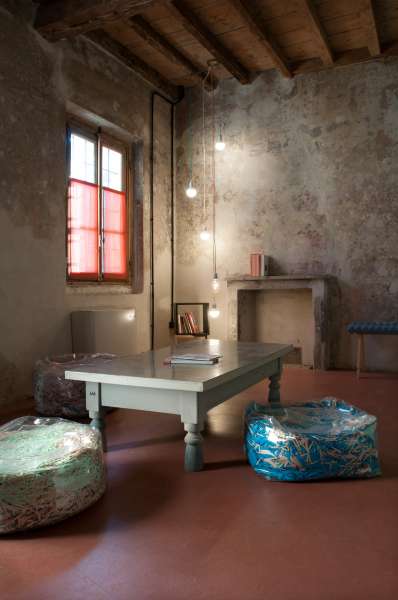 nella foresteria di cascina cuccagna, milano
http://www.cuccagna.org/portal/IT/handle/?page=homepage
---

left, gnam, green street food responsible, milano
right, tom, the ordinary market, food, drinks and music, milano
http://www.theordinarymarket.com, http://www.lifegate.com
---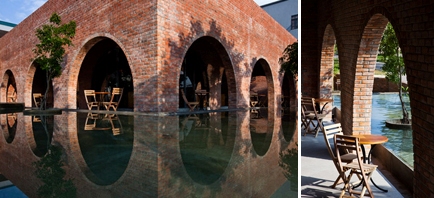 grid of 24 red brick arches frames the interior of the f coffee shop by wangstudio, near the airport in dong hoi, a city in quang binh province, vietnam


interiors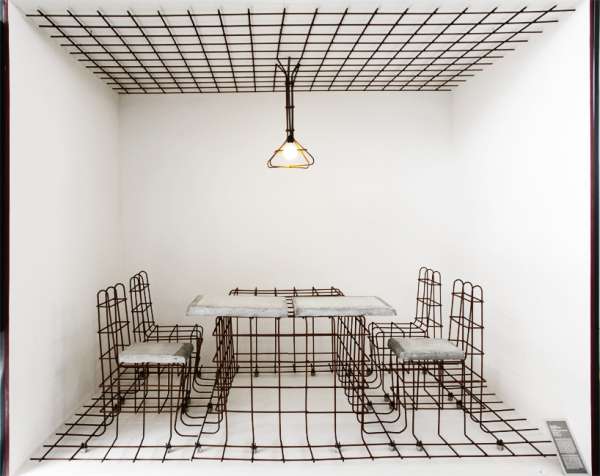 sophie vaugarny sculpts concrete no-stop furniture for the saint etienne biennale
http://www.biennale-design.com/saint-etienne/2015/en/home/
---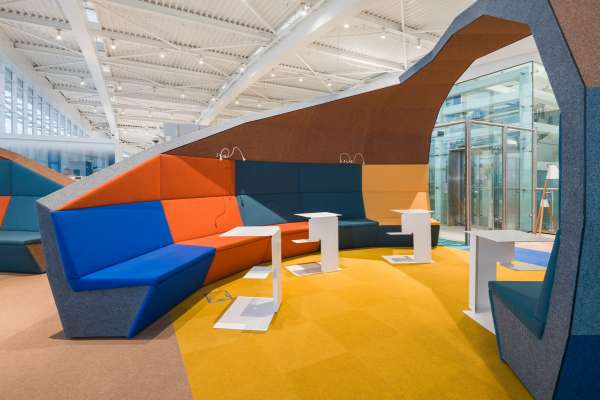 to design the inside of the departures terminal of the henri coanda international airport in romania, robert marin and ionel pascu of nuca studio created a positive and exciting space
---
design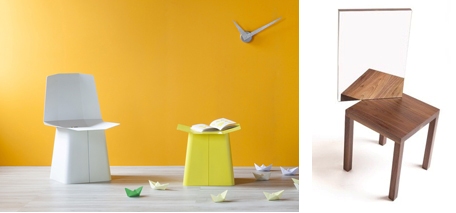 left, yu ito designs origami-like linito collection for formabilio
http://www.yuito.org/, https://it.formabilio.com/
right, new york based architect-turned-artist mohamad kanaan has incorporated mirrors into a collection of chairs in his 'mirror series'
---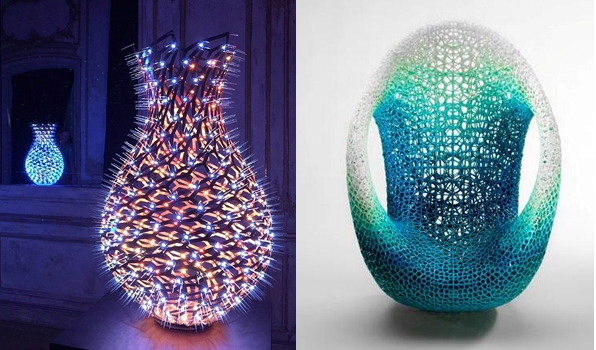 left, inspired by ancient chinese vases, moritz waldemeyer has created a pair of animated illuminated vases entitled 'ming' for the elephant paname dance center in paris (until 31st may 2015)
http://www.waldemeyer.com/, http://www.elephantpaname.com/en
right, designed by alvin huang and his team at synthesis design architecture, the durotaxis chair was the result of a challenge from 3-dprinter manufacturer stratasys to create a piece using 3-d printing
http://www.fastcodesign.com/explore/printer-manufacturer
---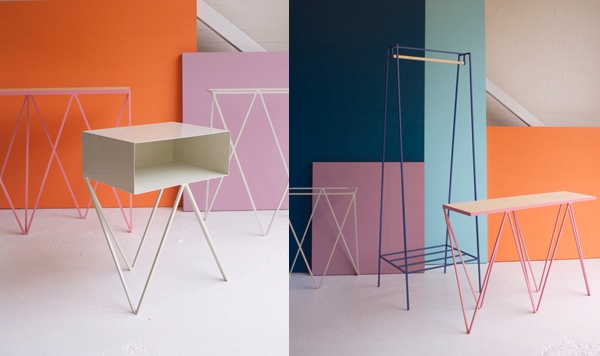 jo wilton and mirka grohn are the british-finnish design duo that launched &new, a modern furniture company that focuses on minimalist, airy designs. using steel, the durable, strong material is the perfect option to achieve delicate looking pieces that are anything but


lumières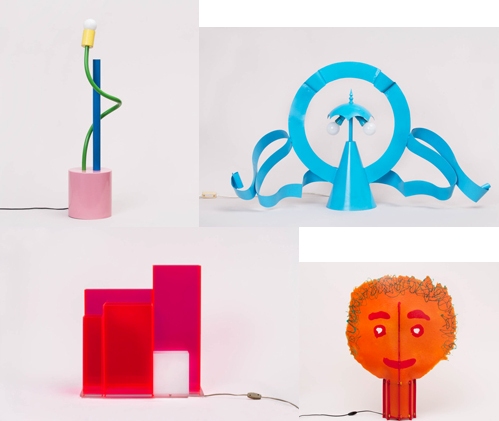 patrick parrish gallery presents jim walrod's collection of radical and rare lighting for the first time. this important group of 35 lamps represents walrod's obsessive dedication to the genre, dominated by, but not limited to, italian lamps from the '60s and '70s.
http://www.patrickparrish.com/vintage/exhibitions/exhibition/32
---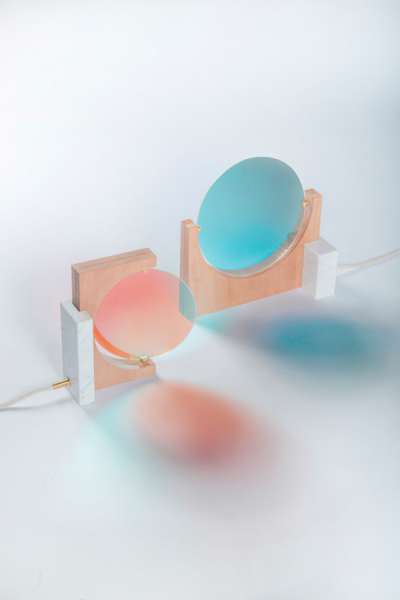 the day and night light by éléonore delisse is not only a beautiful, richly hued lamp, it also has a psychological benefit. the way the colors oscillate within the lamp is coordinated with the body's circadian rhythm, and can help rebalance our internal cycles
http://www.eleonoredelisse.com/


body ornaments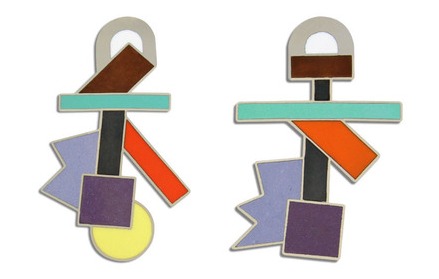 from 1985 to 1992, acme founders adrian olabuenaga and leslie bailey produced more than 100 different earrings, brooches, and necklaces by design titans like ettore sottsass, joanna grawunder, alessandro mendini and george sowden
http://acmestudio.com/acme_legacy/
---
beauté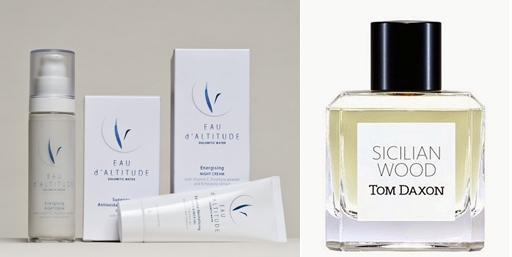 left, eau d'altitude-dolomitic water. linea cosmetica con i principi attivi delle sorgenti dolomitiche
http://dolomiticwater.com/shop/index.php?id_cms=9&controller=cms
right, sicilian wood è una delle nove fragranze create da tom daxon, giovane brand dell'alta profumeria
---
installations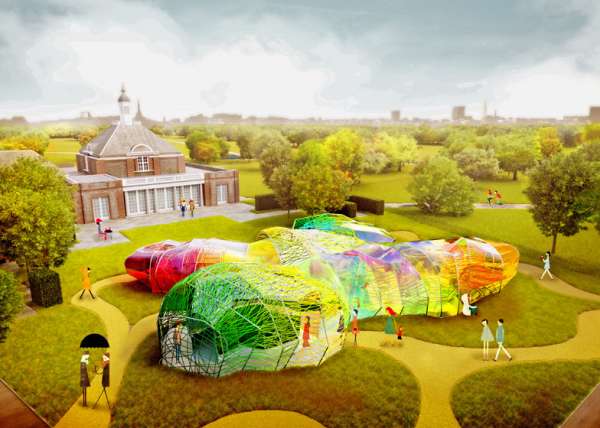 josé selgas and lucía cano have revealed their proposal for the 15th serpentine pavilion in london – a "chrysalis-like" structure made from colourful see-through plastic
http://www.selgascano.net/, http://www.serpentinegalleries.org/
---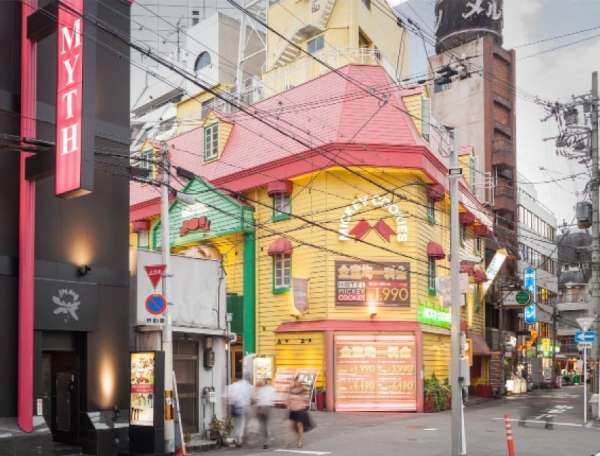 i 150 anni della ringstrasse e la 60° edizione dell'eurovision song contest: vienna celebra due importanti avvenimenti con uno speciale evento a milano. viennasphere è un'installazione multimediale
http://www.vienna.info, http://www.b2b.vienna.info


exhibitions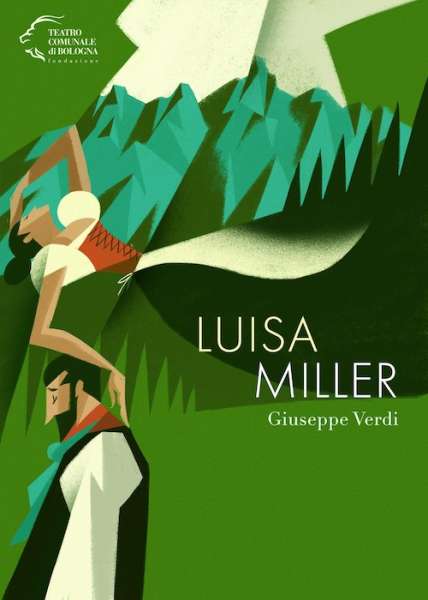 galleria luisa delle piane: andrea anastasio, andrea branzi, ingo maurer
http://www.gallerialuisadellepiane.it
---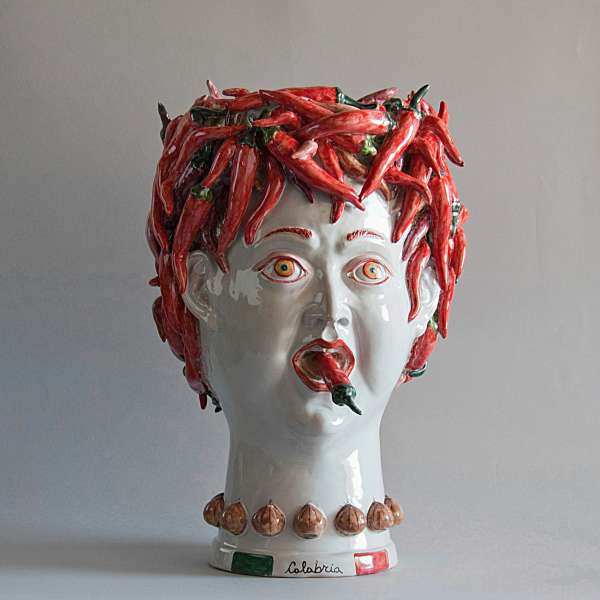 ugo la pietra, odori e sapori, galleria nuages, milano
http://www.ugolapietra.com/, http://www.nuages.net
---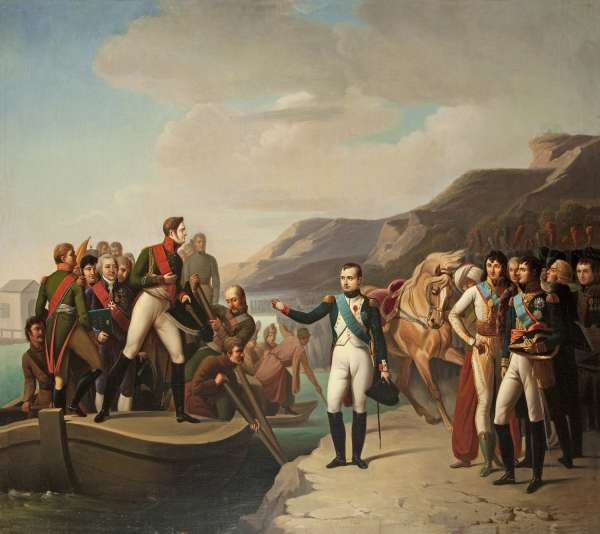 200 years after waterloo, descendants of napoleon and the romanovs moor & meet at hermitage amsterdam
---
musées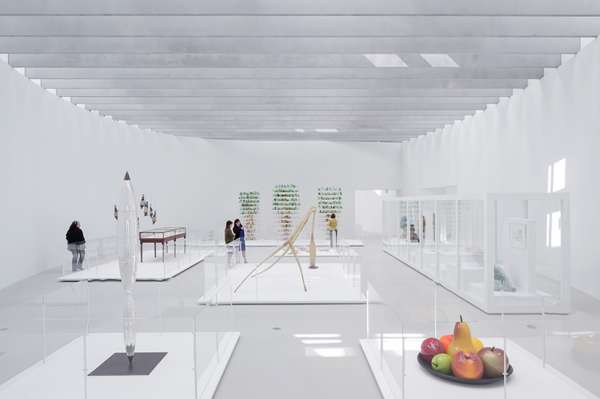 at the corning museum of glass in new york, a recently completed wing expansion provides 100,000 square feet of additional space, including spacious galleries for the company's collection of contemporary glass works. designed by thomas phifer and partners
http://www.cmog.org/, http://www.thomasphifer.com/
---
fleurs
offfi shop, via carmagnola, milano
---
last carnet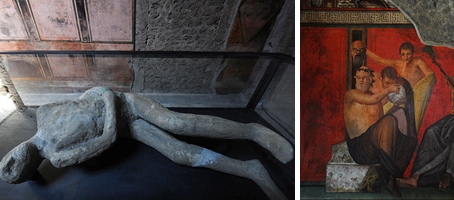 pompeii's sumptuous, fresco-adorned villa of mysteries reopened fully to the public


carnet de notes by paolo rinaldi
online weekly magazine 07/04/2015
(voyages, architecture, interiors, design,
restaurants, lumières, art, espos, photos)
carnet de notes 286 has been sent to/
è stato inviato a 25774 recipients/indirizzi
and posted to social networks:
facebook, twitter, delicious and viadeo
you are receiving this newsletter because you are in my professional mailing list and I send it to you as a free journalistic information
Se non volete più ricevere carnet de notes: Rimuovi xxxxemailxxxx dalla mailing list
If you don't want to receive carnet de notes: Unsuscribe xxxxemailxxxx from this mailing list
Ai sensi del D.Lgs. 196/2003 si precisa che le informazioni contenute in questo messaggio sono riservate e a uso esclusivo del destinatario. Qualora il messaggio in parola Le fosse pervenuto per errore, La invitiamo ad eliminarlo senza copiarlo e a non inoltrarlo a terzi, dandocene gentilmente comunicazione. Grazie.
Pursuant to Legislative Decree No. 196/2003, you are hereby informed that this message contains confidential information intended only for the use of the addressee. If you are not the addressee, and have received this message by mistake, please delete it and immediately notify us. You may not copy or disseminate this message to anyone. Thank you.
Our mailing address is:
paolo rinaldi
corso sempione 88
milano, MI 20154 Italy
Copyright © 2013 paolo rinaldi – All rights reserved.