carnet de notes 291
by paolo rinaldi
premio chi è chi award 2014, best weekly online magazine
je suis nepal
---
voyages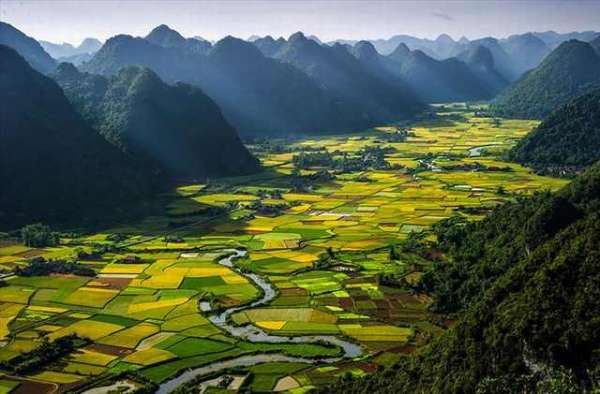 bac son valley, vietnam
---
architecture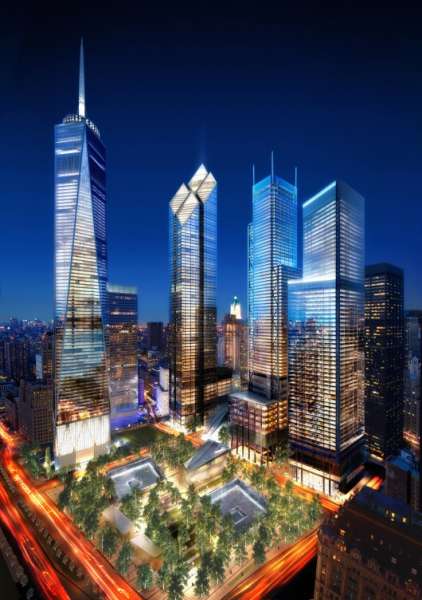 a new report from the wall street journal suggests that big may replace foster partners to realize the world trade center 2 (wtc2) tower – the final tower planned to be built on ground zero. The 79-story tower, originally designed in 2006, was stalled due to the economic crash of 2008. just last year, som completed the 1 world trade center. richard rogers 3 world trade center is on track to complete in 2017, after years of being on hold
http://www.bdonline.co.uk/5075167.article?origin=BDdaily
---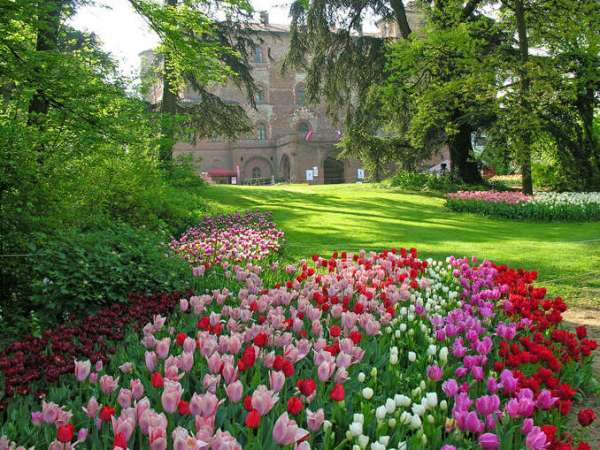 fondazione prada, milano
rem koolhaas wanted new and old going seamlessly together – and creates with the fondazione prada in milan a collage of materials and architecture
a visitor walks past statues displayed o in the new venue of the prada's foundation. it expands the repertoire of spatial typologies in which art can be exhibited and shared with the public. the entrance building will welcome visitors to two new facilities, developed through special collaborations: a kids' area designed by a group of students from the école nationale supérieure d'architecture de vVersailles, and a bar where director wes anderson has recreated the typical mood of old milan café
---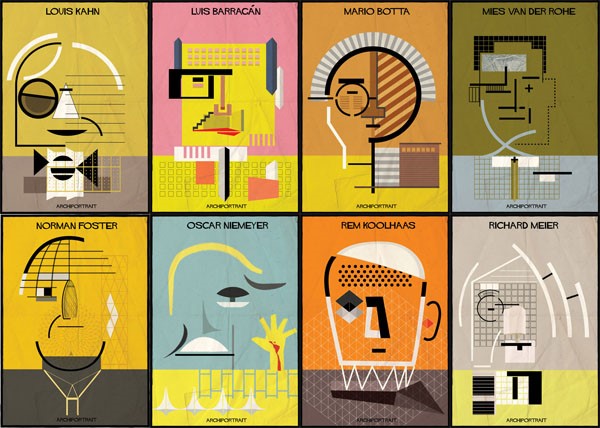 ritratti di architetti star by federico babina (3)


around expo today and yesterday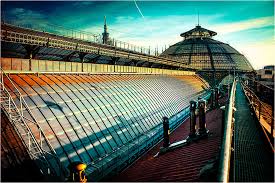 townhouse galleria insieme ad alessandro rosso group e con la collaborazione dell'impresa percassi hanno inaugurato la passeggiata sui tetti della galleria vittorio emanuele II, da sempre il salotto di milano. Il nuovo passaggio sui tetti è di circa 250 metri lineari
---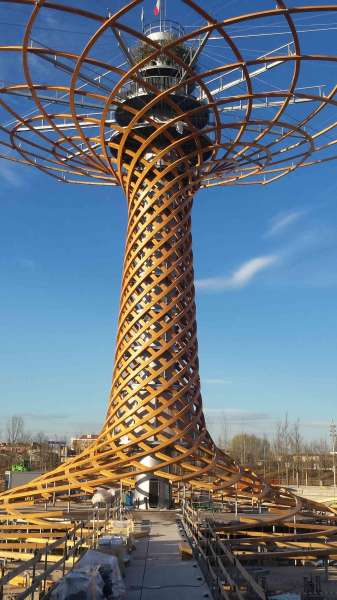 ---

from left: paris the tour eiffel, londres the crystal palace, milan the padiglione galleria del sempione
---
installations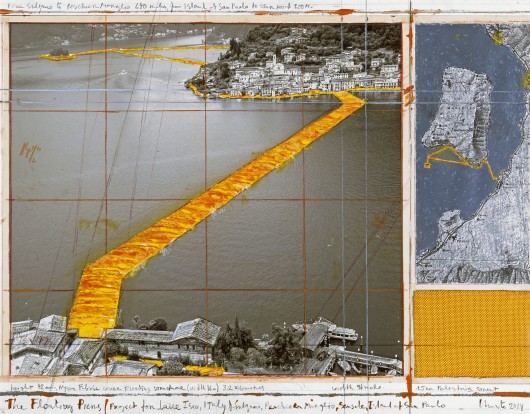 by adjoining 200,000 fabric-lined floatable components, christo hopes to allow the residents of two mainland towns in italy's lombardy region to walk on water for a duration of two weeks in june 2016. if approved, the "floating piers" would connect both towns with the lake iseo islands via an extended, brightly colored fabric dock that would stretch across two miles
http://christojeanneclaude.net/
---
design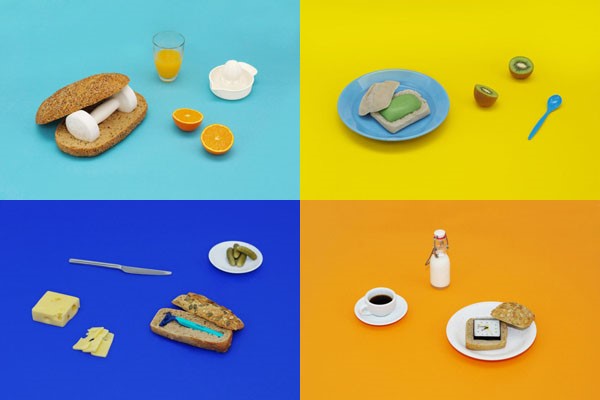 spring is a busy time for us at pinch. our whole team has been working their tails off. this week was particularly challenging due to all the breakfast events on top of our usual late night partying. so with all our early mornings on the brain, we thought the latest collaboration between berlin-based set designer and stylist rebecca martin and photographer rita braz to be very apropos for this month's contribution. 'morning rituals' is a series of tongue-in-cheek photos capturing the humor of our daily routines such as showering, drinking coffee, eating breakfast
http://pinchfooddesign.com/, http://rebeccamartin.co/INDEX-1
---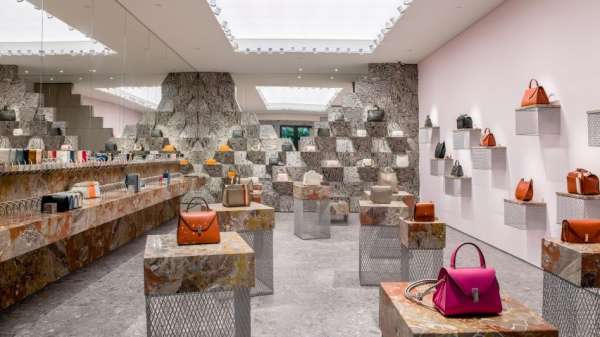 magnetico by martino gamper at valextra
gamper unveiled the restyled retail space during the international design fair salone del mobile. he added magnetic sheets to the walls covered with kvadrat fabric and placed the bag collection in unusual compositions on the surface using magnets
http://martinogamper.com/, http://www.valextra.com/it
---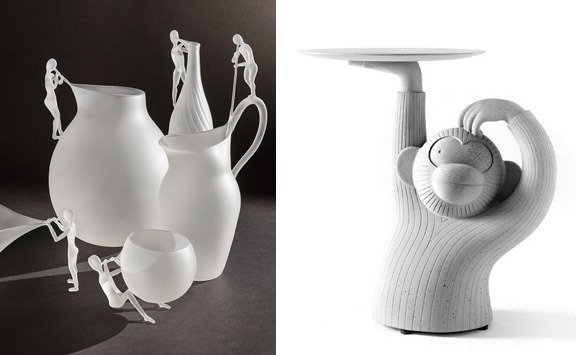 left, the blowing man by antonio aricò for edimateria
http://www.editamateria.com, http://www.antonioarico.com/
right, monkey side by jaime hayon for bd
http://www.hayonstudio.com/, http://bdbarcelona.com/
---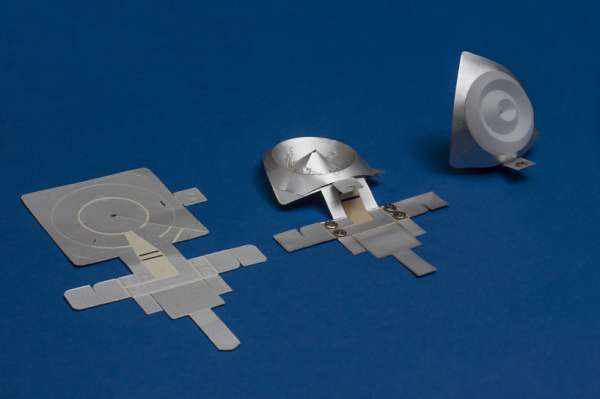 fattelo! is an italian design studio focused on re-purposing household waste materials for unexpected uses. the 'noctambula' lamp is no different. created by fattelo! designers federico trucchia and mireia gordi vila, the led light is switch-operated, battery-powered built with only a few standard components and one milk carton. no wiring, no soldering, and no big price tag
---

left, sarteba: desk per reception in ferro ossidato "a corten" e acciaio satinato
http://fuorisalone.it/2015/specials/detail/3/lazio-factory-design
right, daniel libeskind composes gemma sofa for moroso with asymmetrical facets
http://libeskind.com/, http://www.moroso.it/
---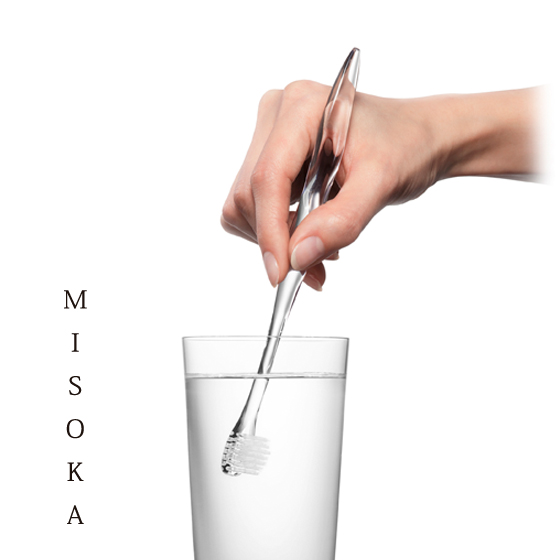 the misoka toothbrush for cleaning your teeth with only water was first launched onto the market by yume shokunin in 2007. this ground-breaking new toothbrush uses bristles treated with a nano-mineral coating to assist with removing plaque from the tooth exterior simply by moistening the bristles and brushing
http://www.misoka.jp/salone2015/salone2015-en.html
---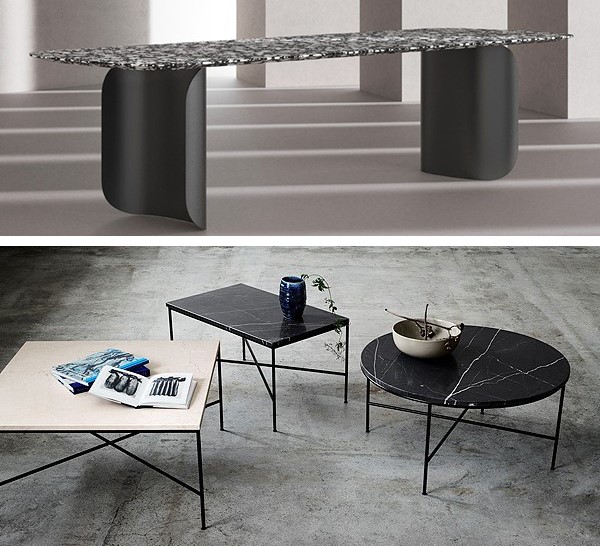 left, tavolo leonardo by marco ferreri for morelato
http://www.morelato.it, https://marcoferreri.wordpress.com/
right, plektra by ineke hans for iittala
http://www.iittala.fi, http://www.inekehans.com/
---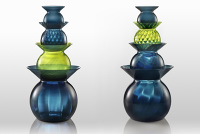 matryoshka by lera moiseeva for nason moretti
http://leramoiseeva.com/, http://www.nasonmoretti.com/
---
from top left, clockwise
studio thomas vailly. treated with contemporary methods, the material possesses crystalline qualities that one normally only finds in nature, in the highlands of iceland. the result is a product of wonder with multi layered colours and a dynamic effect on light.
ruutu by ronan and erwan bouroullec for iittala
http://www.bouroullec.com/, https://www.iittala.com/ruutu
low table by patricia urquiola for glas italia
http://www.patriciaurquiola.com/, http://www.glasitalia.com/
philippe starck's series of low tables, along with closed and open storage furniture for glas italia, appear as 'box within a box' compositions
http://www.starck.com/fr/, http://www.glasitalia.com/


lumières
standard millefeuille en l'air grandallume by barda
---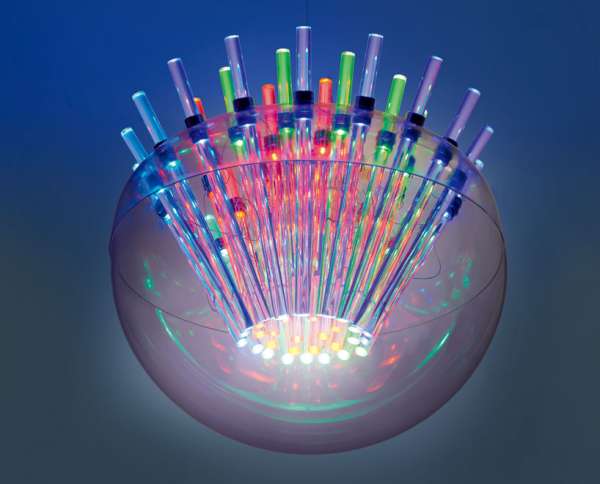 philippe rahm presents 'spectral light' for artemide as a representation of visual wavelengths that are required to see, grow and photosynthesize
http://www.philipperahm.com/data/, http://www.artemide.com/home/index.action
---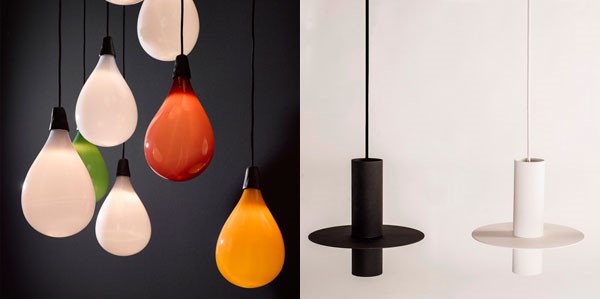 left, pendant lamps by maarten baas
right, pendant lamps kreis by roberto labella for covo
---
photos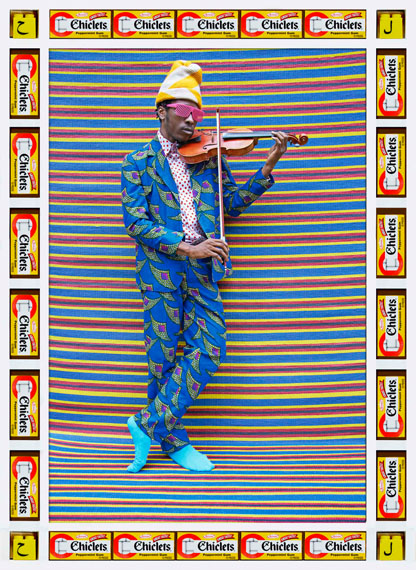 hassan hajjaj, mr m. toliver, 2013


art
los artistas cabello/carceller, francesc ruiz y pepo salazar serán los protagonistas del pabellón de españa en la 56 edición de la bienal de venecia. el comisario martí manen presenta un proyecto coral titulado 'los sujetos', que hace una relectura de salvador dalí (figueras, 1904-1989) como sujeto desde un punto de vista contemporáneo
---

berlinde de bruyckere, kunsthaus bregenz, until 5/7/15, ph marco ceroli
http://www.kunsthaus-bregenz.at/
---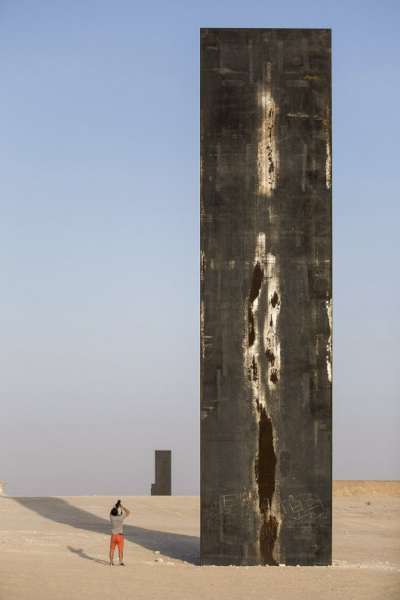 a new sculpture has risen in the desert of qatar: "east-west/west-east," richard serra's second public commission by the gulf nation. sited in a barren landscape that was suggested by sheikh hamad bin khalifa al-thani, the former emir, the installation is comprised of four steel plates incrementally placed and standing perpendicular to the ground
http://www.gagosian.com/artists/richard-serra
---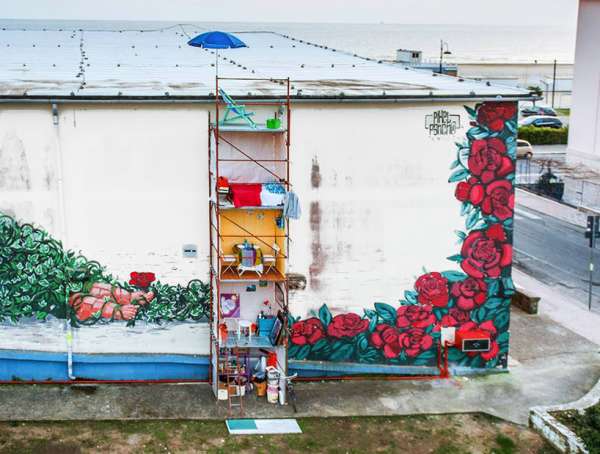 as a graffiti artist, fra.biancoshock spends a lot of time on a scaffolding, painting his urban surroundings from unreachable heights. during the memorie urbane street art festival in gaeta, the italian artist has reinterpreted this tool to become an art piece in itself, turning the structural framework into a personal living space
http://www.fra-biancoshock.org/
---
exhibitions
left, art acquarium: dal giappone l'arte del pesce kingyo, circolo filologico milanese
right, gentucca bini for alcantara, technology of dreams
http://gentuccabini.tumblr.com/, http://www.alcantara.com/it/index.do
---
left, pino pascali alla galleria art house di bagno vignoni
right, caterina silva, soggetto. oggetto. abietto. galleria riccardo crespi
http://www.riccardocrespi.com/
---
galleria antonia jannone, gaetano pesce, frammenti e figure architettoniche ai quattro angoli del mondo
---
jardins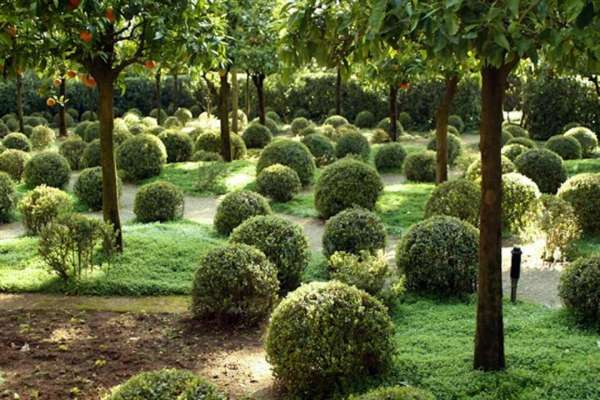 giardini di villa landriana
http://www.aldobrandini.it/sito/giardi/cale.shtml


musées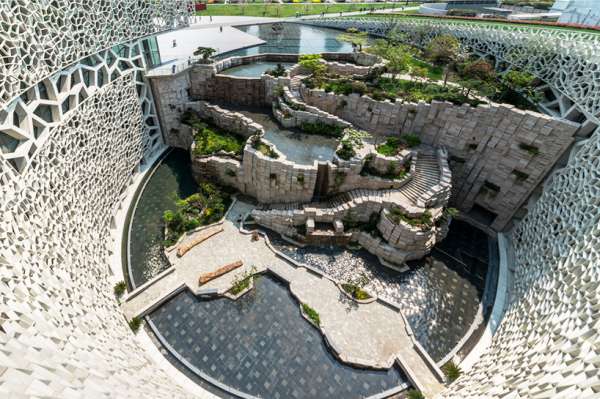 shanghai's natural history museum by perkins will opens in china
---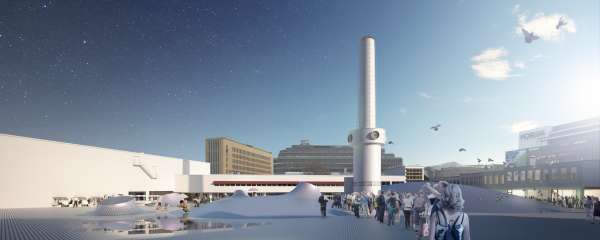 the new amos anderson art museum in helsinki goes underground
---
danse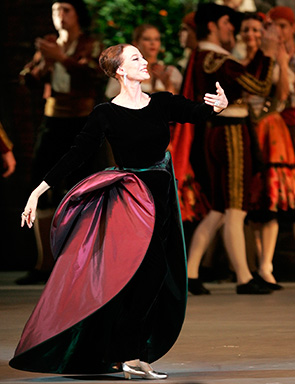 a file picture taken on november 20, 2005 shows russian ballet dancer maya plisetskaya dancing during a performance in her honor on stage at the kremlin palace in moscow. she's now dead at the age of 89
---
tapis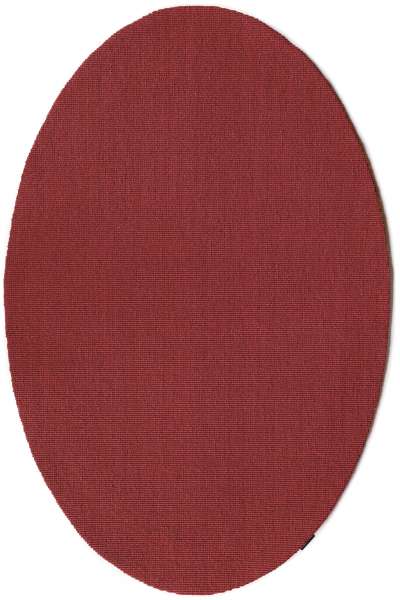 calicut by ruckstuhl
---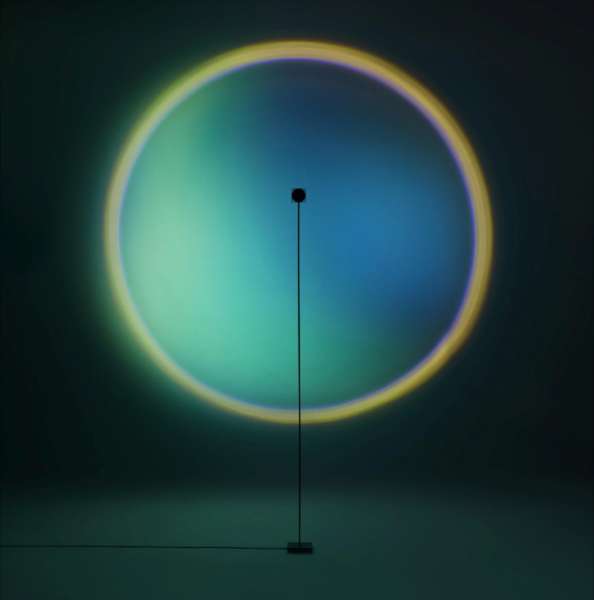 cosmo by paola lenti
---
et caetera

jessica fulford-dobson tells the story of skate girls of kabul
saatchi gallery, london
---


carnet de notes by paolo rinaldi
online weekly magazine 11/05/2015
(voyages, architecture, interiors, design,
restaurants, lumières, art, espos, photos)
carnet de notes 291 has been sent to/
è stato inviato a 26559 recipients/indirizzi
and posted to social networks:
facebook, twitter, delicious and viadeo
you are receiving this newsletter because you are in my professional mailing list and I send it to you as a free journalistic information
Se non volete più ricevere carnet de notes: Rimuovi xxxxemailxxxx dalla mailing list
If you don't want to receive carnet de notes: Unsuscribe xxxxemailxxxx from this mailing list
Ai sensi del D.Lgs. 196/2003 si precisa che le informazioni contenute in questo messaggio sono riservate e a uso esclusivo del destinatario. Qualora il messaggio in parola Le fosse pervenuto per errore, La invitiamo ad eliminarlo senza copiarlo e a non inoltrarlo a terzi, dandocene gentilmente comunicazione. Grazie.
Pursuant to Legislative Decree No. 196/2003, you are hereby informed that this message contains confidential information intended only for the use of the addressee. If you are not the addressee, and have received this message by mistake, please delete it and immediately notify us. You may not copy or disseminate this message to anyone. Thank you.
Our mailing address is:
paolo rinaldi
corso sempione 88
milano, MI 20154 Italy
Copyright © 2013 paolo rinaldi – All rights reserved.