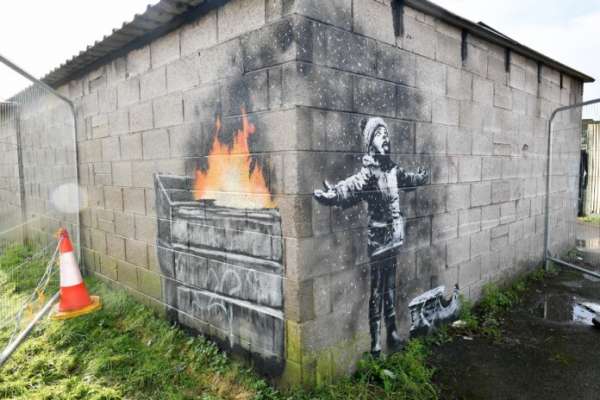 bansky
---
carnet de notes 391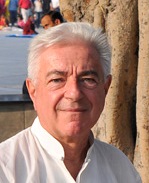 by paolo rinaldi, rinaldi.paolo@fastwebnet.it, 0039.3483577940
---
viaggi/travels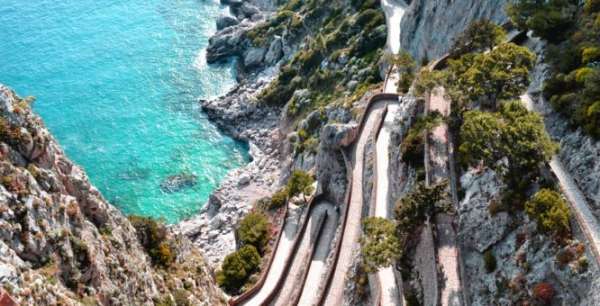 capri, la via krupp
http://www.capri.net/it/s/giardini-di-augusto-e-via-krupp
http://www.viaggio-in-cina.it/tibet/
---
la strada della franciacorta in bicicletta. dai corsi di cucina ai picnic tra le vigne
http://www.stradadelfranciacorta.it
---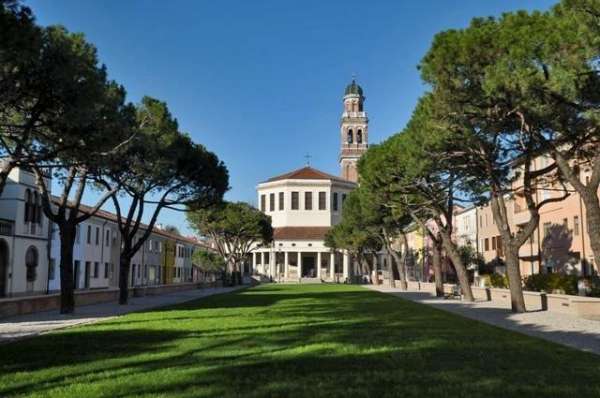 rovigo, tempio della rotonda. il polesine, terra tra due fiumi
http://www.rovigoconventionboureau.com
---
architettura/architecture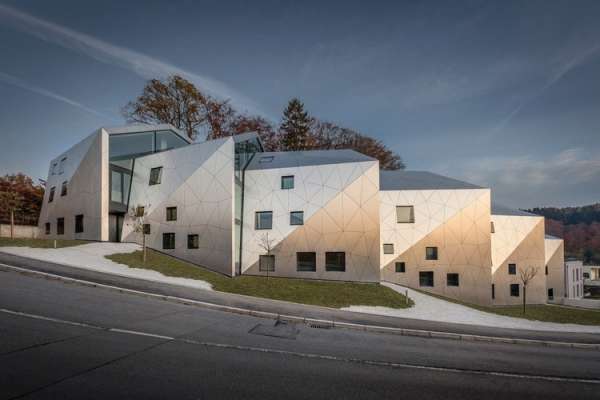 one of the main problems people are facing in most urban areas today, is a need to choose an apartment typology over single-family houses not because of their desire, but out of necessity. "In our approach – says the architect – the idea was to carefully analyze every issues and respond by using them as a base point of transformation into resources, and furthermore into qualities, thus bringing a new vision of a collective housing typology. project by metaform architect. . dommeldange, louxembourg, ph steve troes fotodesign
---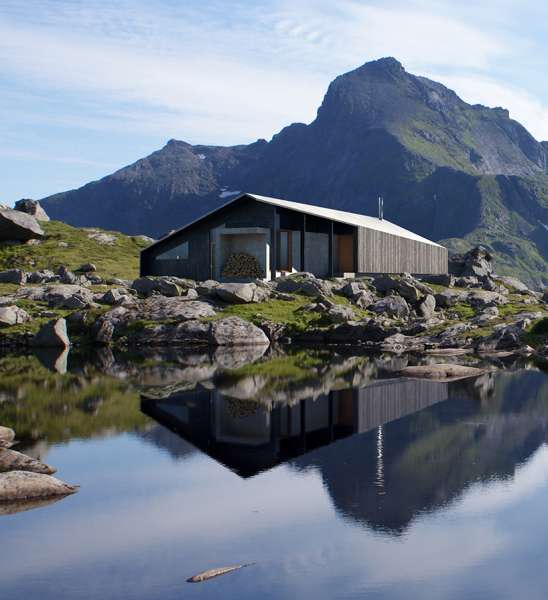 snøhetta realized 'gapahuk' as a socially-oriented cabin with priority given to its common areas. the name gapahuk derives from norwegian as a simple wooden structure, and this was interpreted by the architects throughout the cabin's development. the spacious patios, and focus on the outdoors areas, encourage the inhabitants to socialize and spend time together.
---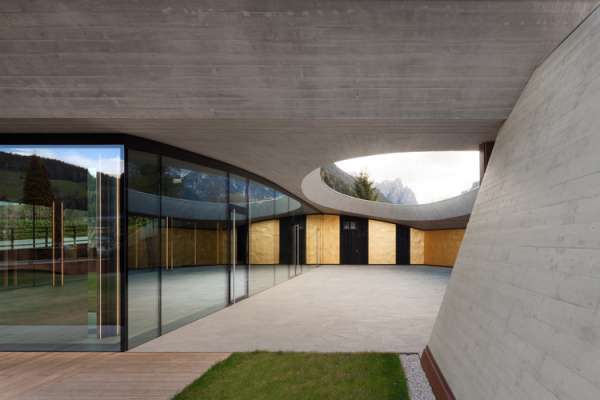 this building completes the area dedicated to luxury shopping in toblach, south tyrol of franz kraler's brand. the project was born to expand the exhibition space of the structure and to link the original building to the surrounding area at the same time. in 2009 the first part of the project saw the complete reconstruction of the historic building with the complete refurbishment of the structure on the basis of an ancient project of the early 1900s. architects studio marastoni architetti e ingegneri associati. ph marco zanta
http://www.studiomarastoni.it/
---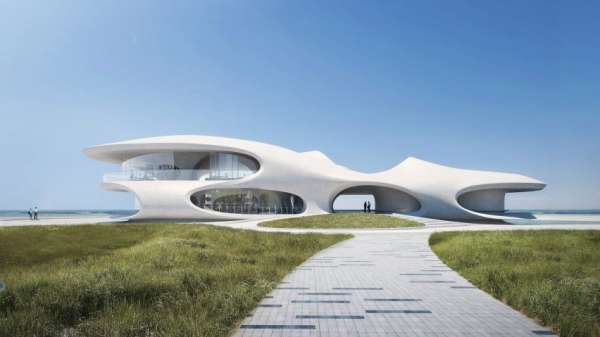 le "strandsauna" (saune da spiaggia) sono tipiche di alcune isole della germania nel mare del nord. ce ne sono 5 nella sola sylt, la più mondana di tutte, aperte da aprile a ottobre. altre saune si trovano sulle spiagge per naturisti di borkum e norderney che appartengono alle isole frisone orientali e sono votate alla talassoterapia
http://www.viaggio-in-germania.de/sylt.html
---
interni/interiors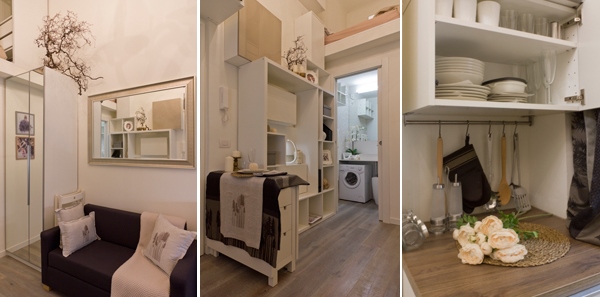 dopo l'appartamento di 7 metri quadrati, l'architetto martina margaria ristruttura un ex magazzino di 23 metri quadrati e lo trasforma in un'abitazione completamente arredata, "chiavi in mano", in cui si fondono funzionalità, comfort ed estetica
https://www.linkedin.com/mynetwork/invite-sent/martina-margaria-a9025a132/
---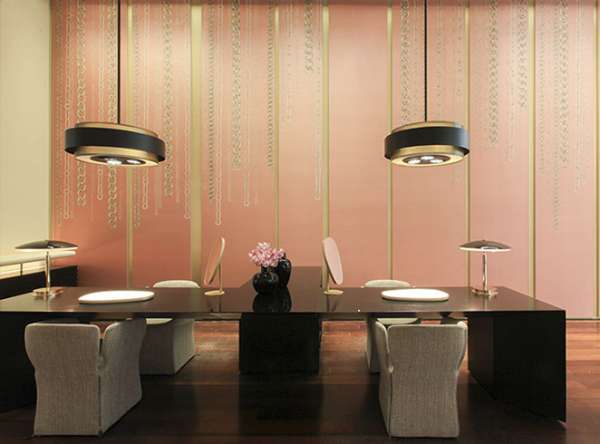 misha ha collaborato con pomellato al progetto di un wallpaper realizzato in esclusiva, il cui design raffigura le iconiche catene gioiello
http://www.mishawallpaper.com/home.php
---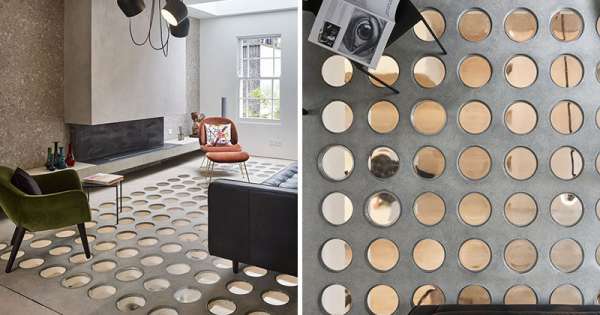 when andy martin architecture were re-designing this 5-storey georgian terrace house in london, their clients requested to have a home that was light and bright, similar to the openness found in their native sardinia. the floor In this house is filled with glass circles that allow light to pass through to the floor below. ph nick rochowski photography
http://www.andymartinarchitecture.com/
---
musei/museums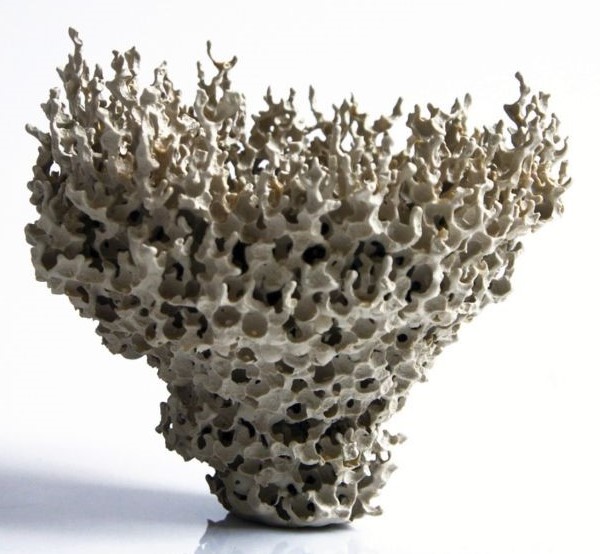 the historical silkeborg museum in denmark will be revealing a new extension designed by 3XN architects. a total of three buildings, complemented by landscaping will be constructed and integrated with the existing schemes on site. the museum itself is known for the preserved bog bodies of two people: the tollund man and the elling woman
---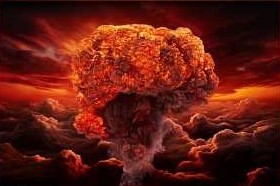 the kub billboards takes place at kunsthaus bregenz with an artist talk between simon fujiwara and kub director thomas d. trummer. following the kub billboards, the first exhibition in 2018 at kunsthaus bregenz will be devoted to simon fujiwara. ph markus tretter
http://www.kunsthaus-bregenz.at
---
hotels/restaurants/bars

uk architecture firm michaelis boyd's boutique hotel in williamsburg is now open to guests, and will soon boast the area's first grand ballroom, a rooftop pool and a water-tower bar offering new york skyline views. the williamsburg hotel – named after its neighbourhood in brooklyn – is opening in phases from january 2017 and is set to be finished later this year
---

left, il nuovo ristorante e bar saigon, cucina moderna vietnamita, milano, via archimede
http://lucaguelficompany.com/saigon-ristorante-vietnamita/
right, multidisciplinary studio tongtong designs torteria san cosme, the mexican sandwich shop in the heart of kensington market, toronto, canada
---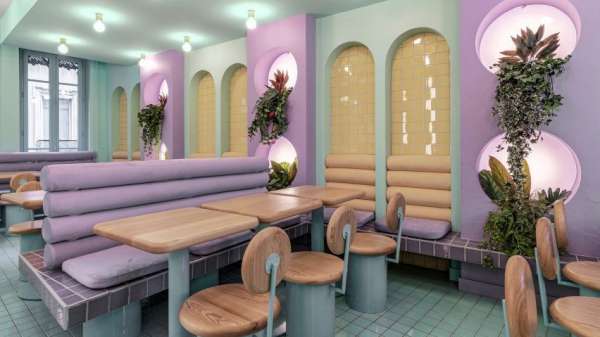 masquespacio tiles andalusian-influenced restaurant in valencia recognizable materials from the south of spain including raffia, earth bricks and plants were incorporated into the fusion restaurant
---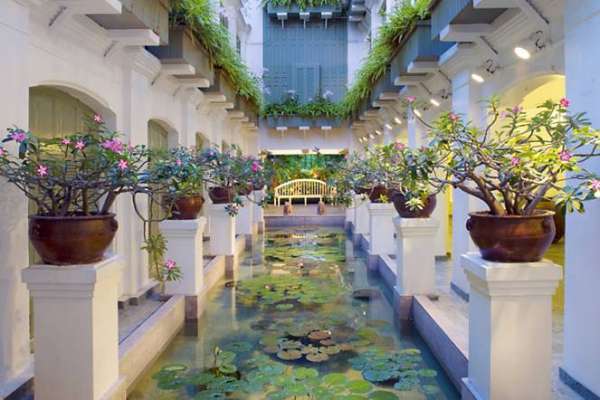 the spas at mandarin oriental sono partner di green spa network (gsn), associazione non-profit la cui filosofia si rispecchia nel principio "persone vitali rendono possibile un mondo pieno di vita". gli sforzi di gsn negli ultimi 10 anni hanno portato le principali spa e industrie del benessere internazionali ad unirsi per ottenere cambiamenti significativi per la sostenibilità del pianeta
http://www.mandarinoriental.com/?kw=mandarin-oriental
---
design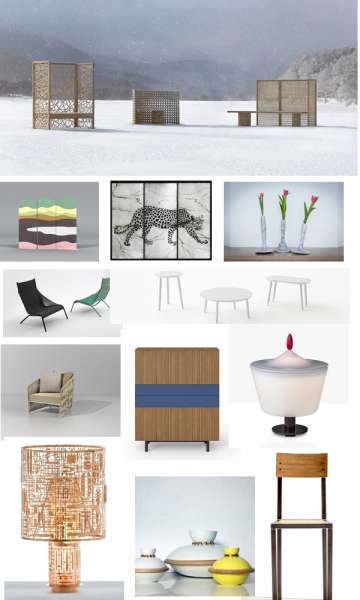 from top, each line from left
1) adrian cheng e uchida design hanno presentato wander from within, un'esclusiva mostra di design incentrata su una nuovissima collezione di mobili artigianali co-disegnata dal tastemaker culturale adrian cheng e dal designer giapponese shigeru uchida, http://www.wanderfromwithin.com
2) de castelli, tracing identity, by alessandra baldereschi, painting collection, http://www.decastelli.it/it, http://www.alessandrabaldereschi.com/it.html; jaguar 2 buy elite stone, http://www.elitestone.it/; vasi basculanti toupie by giorgio bonaguro for ars fabricandi, http://www.arsfabricandi.design
3) benjamin hubert's design studio layer used 3d-knitting to create this seamless chair for moroso, which is based on the construction of a tent, http://layerdesign.com/, http://moroso.it/; nendo' s new marble furniture "ballerina" for marsotto edizioni, http://www.nendo.jp, http://www.edizioni.marsotto.com/it/
4) sillon club bitta by rodolfo dordoni for kettal, http://www.rodolfodordoni.it/, https://www.kettal.com/it/particular/index/; cappellini crea easy, rinnovando la sua ormai storica linea di contenitori sistemi, https://www.cappellini.it/it; lampada lou by aldo cibic for venini, https://www.cibicworkshop.com/, http://venini.com/it/
5) lamp by secondome, http://www.secondome.biz/; tajine by atelier macramé, http://www.ateliermacrame.it/about/; seggiola ferro by plinio il giovane, http://www.plinioilgiovane.it/it/
---
palafitta, credenza/madia by studio 14 for arkof
http://www.archiexpo.it/prod/arkof/product-149175-1848508.html
---
progetto tracing identity curato da evelina bazzo/umbrella for de castelli
scribble by francesca lanzavecchia
---
lift-bit by carlo ratti associati and opendot pays homage to radical british architect cedric price's 1970s 'generator project' by being a modular, digitally reconfigurable furniture system that allows a sofa to transform into an almost-endless set of configurations
---
uufie blends metal and wood in echo table collection, part of the studio's ongoing design exploration of pushing the boundaries and altering the perception of materials
---
installazioni/installations
left, les voûtes filantes by atelier yokyok, cahors, france. set in an enchanting garden, courtyard arcs are linked together by a colorful woven structure that forms a series of vaulted shapes. in this fabricated space, individuals may stroll and admire variations in light filtration and shade access, while wandering through a set of interconnected tunnels
right, the ci-lines by aaron asis, philadelphia, united states. located in philadelphia's st andrew's collegiate chapel, artist aaron asis tied over 6,500 feet of blue cord around carved wooden posts and architectural columns. the lines created throughout the space follow the natural light pathways that enter through the windows of the 1924 gothic revival-style church.
---
l'installazione kochu progettata da luca trazzi per la mostra-evento materia immaterial, organizzata dalla rivista interni presso l'università degli studi di milano durante il fuorisalone 2017, ha presentato fortina produced by toppan, l'innovativo sistema di rivestimento per l'architettura prodotto dalla società giapponese toppan printing
http://www.lucatrazzi.com/, http://www.toppan.co.jp/english/
---
showrooms
tokujin yoshioka sets issey miyake's flagship within historic milanese building. the retail space encompasses 500-square-meters showcasing a unique aesthetic that blends history with futuristic interior panels, expressing the passage of time
---
photos
marlene dietrich. to mark the centenary of irving penn's birth, the metropolitan museum of art has open its doors to a major exhibition celebrating one of the foremost photographers of our time.
---
luci/lumières
from top left, clockwise
aires t mini by lolli & memmoli, http://www.lollimemmoli.it/it/; bonjours versailles by philippe starck for baccarat, https://www.baccarat.com/; hashi by federico delrosso for davide groppi, http://www.federicodelrosso.com/architects/, http://davidegroppi.com/; lampada orchid, disegnata dall'austriaco rainer mutsch per axolight, http://rainermutsch.com/, http://www.axolight.it/europe/it_IT; galerie by federico peri for fontanaarte, http://www.federicoperi.com/, http://www.fontanaarte.com/it
---
mostre/exhibitions
from top left, clockwise
austrians has celebrated the 300th anniversary of the birth of maria theresa. visitors look at furniture and decorations of austrian empress maria theresa on display at hofmobiliendepot, http://www.hofmobiliendepot.at/it/; jannis kounellis, a cuneo, nel complesso monumentale di san francesco, http://www.mrsntorino.it/cms/sistema-naturalistico-museale/museo-civico; chris wolston, garden party at patrick parrish gallery, http://www.patrickparrish.com/; testa di poeta; marcello morandini, forme da abitare, al maga di gallarate, http://www.museomaga.it/, http://www.morandinimarcello.com/; gino luggi, acrilico su legno e plexiglas, mostra antologica , associazione culturale costa del rile, http://www.costadelrile.it (concerto il 17 giugno)
---
from top left, clockwise
oki izumi, mare mosso, museo chiossone di genova, http://www.okiizumi.com, http://www.museidigenova.it/it/content/museo-darte-orientale; lorenzo perrone, libri, cibo dell'anima, frascione arte, http://www.frascionearte.com; biophilia, opere di arianna fioratti loreto, museo la specola, firenze, http://www.ariannafiorattiloreto.com/, http://www.msn.unifi.it; eligo studio, natural talent – creative academy / wood projects, museo poldi pezzoli, milano, http://www.museopoldipezzoli.it; natura reale e natura sintetica si incontrano in una mostra a castello di chaumont, nella valle della loira in francia. tra le opere realizzate per l'occasione c'è anche una nuova installazione di miguel chevalier, http://www.miguel-chevalier.com/fr; nature forever. piero gilardi a roma, museo maxxi, fino al 15 ottobre 2017. la sede capitolina ripercorre la carriera dell'artista torinese mettendo in evidenza i nodi tematici della sua poetica, http://www.fondazionecentrostudipierogilardi.org/it/home/, http://www.maxxi.art/
---
from top left, clockwise
icons, ultime tendenze neopop, mr brainwash, just kidding, deodato arte, milano, http://www.deodato.com; jef geys, bubble paintings, essex street, new york, http://http://www.essexstreet.biz/; alice neel, uptown, victoria miro, london, http://www.victoria-miro.com; esther stocker, aaa mario mauroner contemporary art, vienna, http://www.galerie-mam.com/index/index.php; two works by alessandro busci, archizone, antonia jannone, milano, http://www.antoniajannone.it/; julie mehretu: uma história universal de tudo e de nada, fundacão de serralves, lisboa, https://www.serralves.pt/pt/; landscape, l'arte incisoria di norman ackroyd, cartavetra, florence, http://www.cartavetra.org
---
food
left, next-level vegetables by jamie oliver, london
right, breakfast at peck, milano
---
et caetera
giganti a copenhagen
carnet de notes by paolo rinaldi
online weekly magazine 12/06/2017
(travel, viaggi, architettura, interni, design, hotels, ristoranti, bar, luce, arte, mostre, foto, fashion, installazioni, musei, teatro)
carnet de notes 391 has been sent to/
è stato inviato a 12465 recipients/indirizzi
and posted to social networks:
facebook, twitter, linkedin and viadeo
you are receiving this newsletter because you are in my professional mailing list and I send it to you as a free journalistic information
Se non volete più ricevere carnet de notes: Rimuovi xxxxemailxxxx dalla mailing list
If you don't want to receive carnet de notes: Unsuscribe xxxxemailxxxx from this mailing list
Ai sensi del D.Lgs. 196/2003 si precisa che le informazioni contenute in questo messaggio sono riservate e a uso esclusivo del destinatario. Qualora il messaggio in parola Le fosse pervenuto per errore, La invitiamo ad eliminarlo senza copiarlo e a non inoltrarlo a terzi, dandocene gentilmente comunicazione. Grazie.
Pursuant to Legislative Decree No. 196/2003, you are hereby informed that this message contains confidential information intended only for the use of the addressee. If you are not the addressee, and have received this message by mistake, please delete it and immediately notify us. You may not copy or disseminate this message to anyone. Thank you.
Our mailing address is:
paolo rinaldi
corso sempione 88
milano, MI 20154 Italy
Copyright © 2013 paolo rinaldi – All rights reserved.