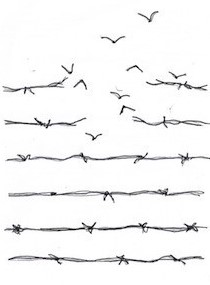 rondini spinate
---
carnet de notes 494
carnet de notes by paolo rinaldi, rinaldi.paolo@fastwebnet.it, 0039.3483577940, @paolorinaldi, https://www.facebook.com/paolrin
---
voyages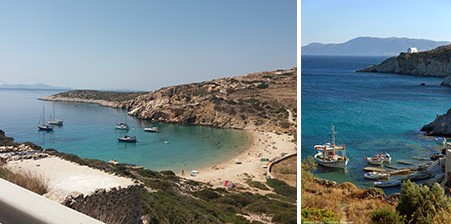 donoussa e kimolos, greece/grecia
---
lofoten, isola di vestagoy
---
architecture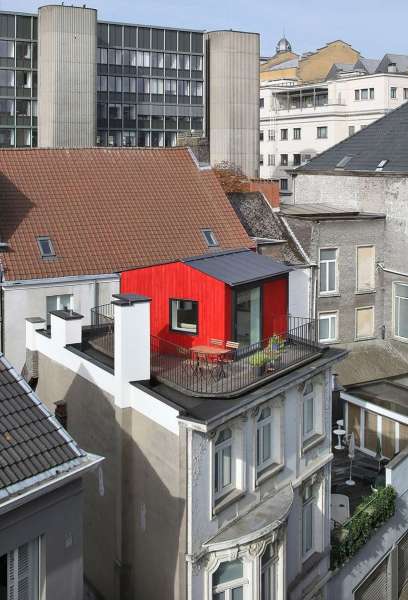 red pavilion by dierendonckblancke architects crowns belgian manor
belgian studio dierendonckblancke architects renovated an old, traditional manor house in the center of ghent by adding a daring red volume on top. the owners asked the architects to extend their single family home and incorporate a garden or exterior space plus a quiet reading area. due to the house's urban location, the architects decided to turn to an area that had been unused until now, the roof
---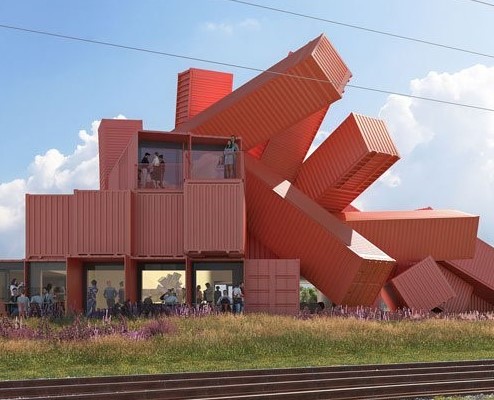 scottish artist david mach has unveiled designs for his first ever building – a new arts, events and conference venue made out of more than 30 shipping containers arranged in a sculptural form. the unique multi-purpose building named 'mach 1', will act as the marketing suite for the 43 acre edinburgh park development masterplanned by stirling prize-nominated architects dixon jones
---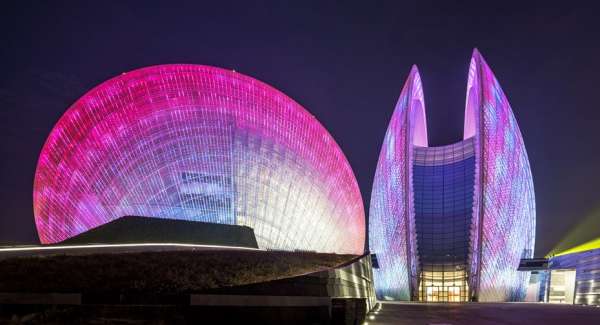 Zhuhai Opera House, con struttura a conchiglia eretta da 90 e 60 metri d'altezza, visibile da lontano a rappresentare il sole e la luna, nel sud della Cina, al confine con Macao, sull'isola di Yelishan, in una ex città di pescatori di perle
Futurix
---
hotels, restaurants e bar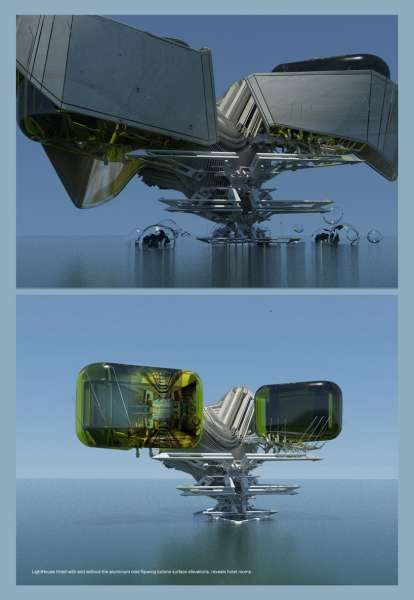 margot krasojevi%u0107 architecture has proposed the lighthouse hotel, to be located off the coast of mainland south korea near the island of jeju. the concept integrates the issue of renewable energy, as the form of the building is envisioned to harness wave power, providing a source of electricity. the scheme comprises of three main elements that include the living, circulation and social areas. the structure utilizes an existing oil rig, using the current platform for structural support onto which the offshore hotel is designed. guests would access the accommodation by boat from the coast, making for a unique travel experience
krasojevi%u0107 has designed the structure of the hotel to be clad in layered aluminium, which wraps around the building and enclose hydropower turbines which produce electrical energy when they are lowered into the sea. these turbines convert kinetic water energy into electrical energy, generating enough power to run the lighthouse and desalination filters, with any surplus energy stored
http://www.margotkrasojevic.org/
---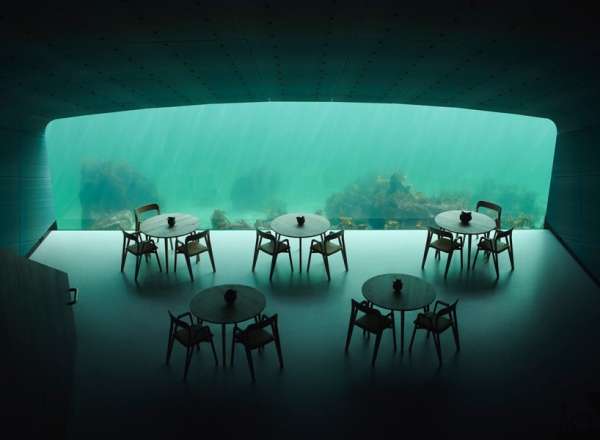 snohetta completes europe's first underwater restaurant in norway as well as a unique dining experience, 'under' will function as an artificial reef, welcoming limpets and kelp to inhabit it
https://snohetta.com/projects/428-under-europes-first-underwater-restaurant
---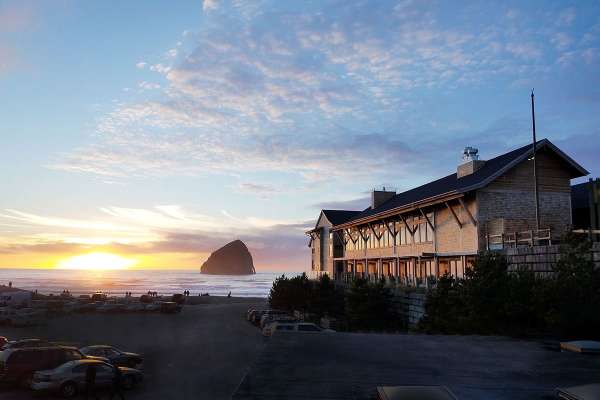 If being one with nature is your vacation motto, look no further then Headlands Coastal Lodge & Spa, an unpretentious oceanfront hotel on Oregon's central coast. A short two-hour drive from Portland, the new lodge is stylish and modern, but also warm and charming. Set on the edge of a pristine stretch of land that is part of the Three Capes Scenic Route, there is plenty to see and do in the surrounding area – like hiking, bird watching, and digging for clams
---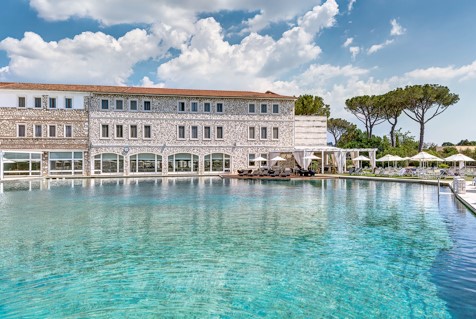 terme di saturnia
https://www.termedisaturnia.it/it
---
installazioni
magnetic tape transforms bordeaux chapel into a tunnel of blurred boundaries. zilvinas kempinas presents two installations recreated in-situ made from long stretches of magnetic tape. the first unfolds within the historic chapelle du crous as a tunnel of tape within which visitors can walk, and be drawn deeper into the site of worship. viewers are enveloped in a semi-transparent passage made of carefully placed tape strips that blurs and distorts views of the surrounding chapel. ph pierre planchenault
https://www.zilvinaskempinas.com/
---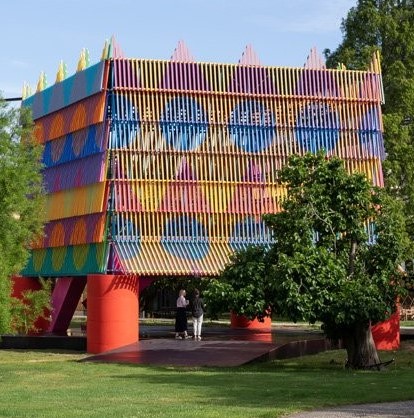 pricegore, an architecture practice, has teamed up with artist yinka ilori to design the 'colour palace', a temporary pavilion in london. the project is the outcome of an open design competition organized by the london festival of architecture and dulwich picture gallery
https://pricegore.co.uk/, https://yinkailori.com/?p=1172
---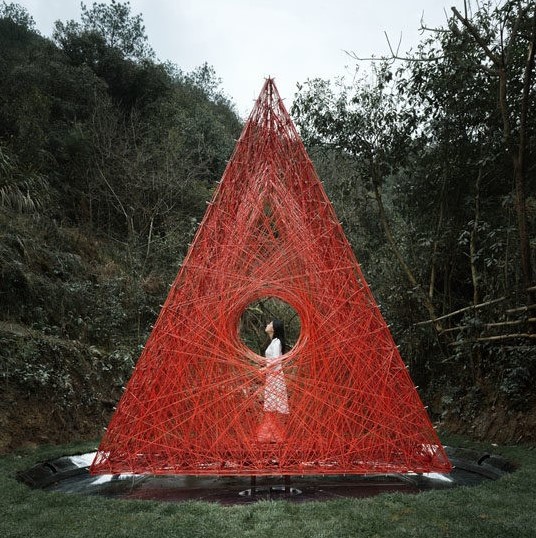 Design firm Wutopia Lab in collaboration with digital construction team RoboticPlus.AI, has completed a modern public art installation that's made from a woven carbon-fiber structure. ph CreatAR Images
https://www.facebook.com/pages/category/Architectural-Designer/WUtopia-Lab-1475649005793149/
---
design
Portlligat sunbed, design by Salvador Dalí, 1962, BD Art Editions
bdbarcelona.com
---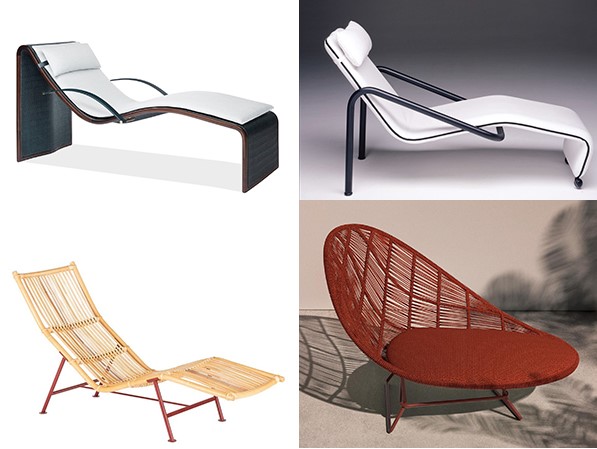 from top left, clockwise
chaise longue onda by armani casa, https://www.armani.com/
chaise longue arlette 1985 by living divani, https://livingdivani.it/it/homepage/
chaise longue by talenti, https://www.talentisrl.com/
cane divan by simo heikkila for lensvelt, lensvelt@lensvelt.nl
---
Max Lipsey, an American designer based in The Netherlands, has created the 'Woven Bench', a modern bench made from colorful strips.
---
London-based hayche released the www chair a few years ago and we thought it was time to revisit the modern windsor design to see how it was made. designed by alejandro villarreal, the chair features a solid wood seat resting atop four tapered legs, with a series of wire spindles that rise from the underside to join the wooden bar backrest
---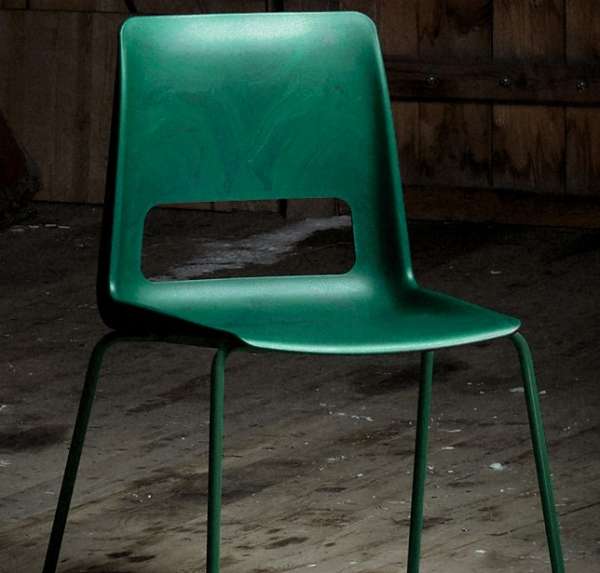 Architecture studio Snohetta is working towards a more circular economy with its latest chair design, which is made from recycled plastic and steel taken from Norwegian fish farming industries.
Created in collaboration with furniture manufacturer Nordic Comfort Products (NCP), the chair is made using materials recycled from local %uFB01sh farming companies in northern Norway that produce large amounts of waste
---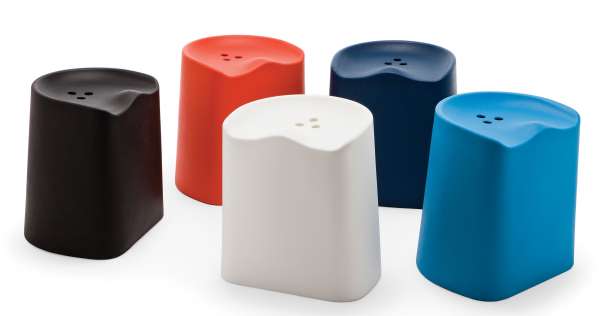 Moulded with three holes for easy lifting (like a bowling ball), Butt is a vibrant, versatile stool that can be used indoors and outdoors thanks to its non-fading UV-stable plastic, originally developed for marine use. ph Nick Rochowski
http://www.establishedandsons.com
---
lumières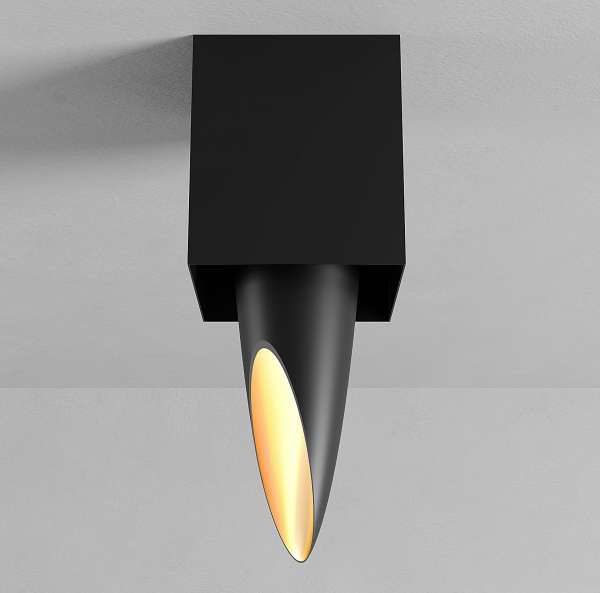 brancusi, parisotto formenton per viabizzuno
---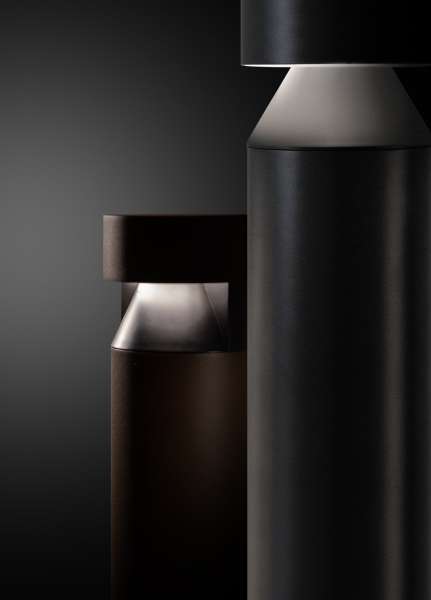 derby di linea light group intrappola parte del riverbero causato da suoni e rumori, contribuendo a "pulire" l'acustica
---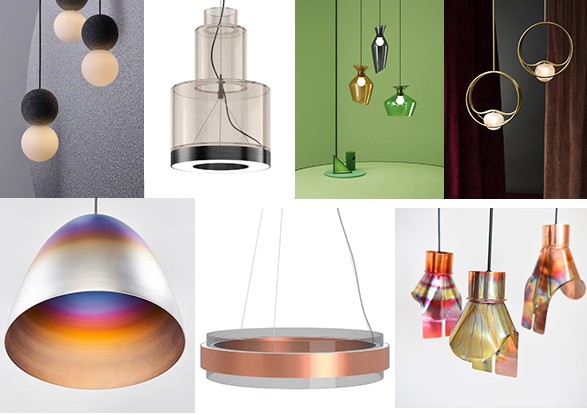 from top left, clockwise
Mexico City design studio David Pompa has rounded porous volcanic stone into spheres for its latest lighting collection https://www.davidpompa.com/
lamp medea by oriano favaretto for vetrerie vistosi. https://www.vistosi.it/
Malvasia, design Gregorio Facco for fabbian. https://www.fabbian.com/it
suspension lamp pulsar by cristina celestino per esperia. ph mattia balsamini. https://www.esperialuci.com/
Julian Valentin, Switzerland, Din – Design In 2019. http://www.promotedesign.it/din/en/2019.html
phoenix by andrea lazzari for vetreria vistosi. https://www.vistosi.it/
the gradation discolored 'flame' lamp almost appears as if the metal shade was heated by the light bulb's heat output by the japanese studio, hamanishi design. ph masanobu morikawa. http://hamanishi.net/
---
Charlotte stages thin LED light tubes with a noble yet minimalistic brass frame structure by daniel becker studio
---
art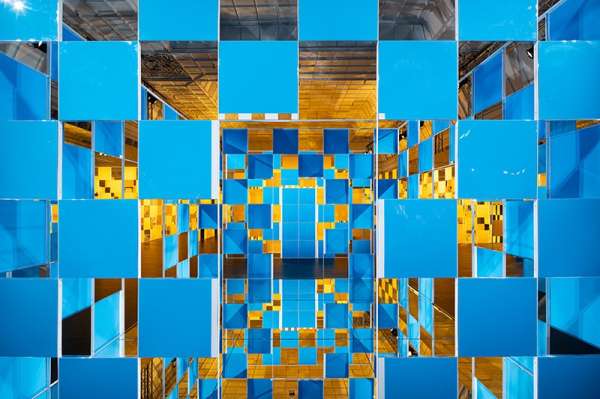 Photo souvenir: esquisse graphique per Un Manifesto Colorato, Ventotene, Italia, mise en page: Igor Antic © Daniel Buren & ADAGP, Paris. galleria continua
https://www.galleriacontinua.com/
---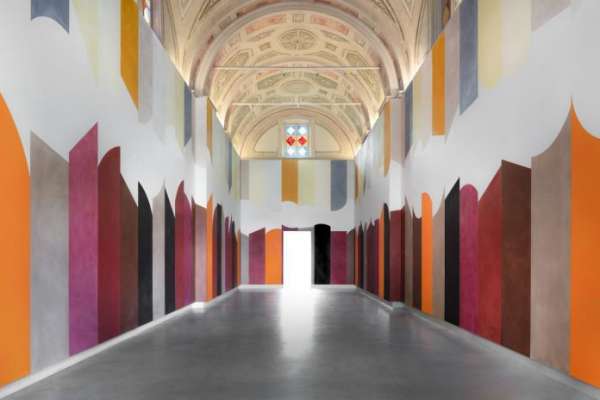 L'intervento dell'artista inglese, conosciuto per le sue forme ispirate all'architettura e alla luce, si sviluppa nella cappella sconsacrata dell'ex Monastero di San Maurizio, Località San Maurizio, 39, Santo Stefano Belbo, Cuneo, in occasione dei 400 anni dalla fondazione
http://www.relaissanmaurizio.it
---
books
from left
william dello russo, genova, morellini editore; sicilia d'autore, morellini editore, https://www.morellinieditore.it/; federico formignani, aver molto viaggiato, luoghi, incontri ed emozioni, polaris editore, https://www.polariseditore.it/
---
exhibitions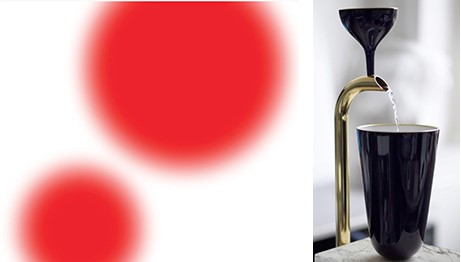 left, mari&co, transito pomodoro, collettività = rosso. Transito è pensato per dare la possibilità di esprimere il talento e la passione in un luogo e in un momento definito e si riassume nella definizione di "passaggio", di breve sosta. In questa edizione ospita la mostra intitolata collettività = rosso, risultato dell'incontro tra otto giovani studenti e altrettanti professionisti, chiamati a lavorare insieme alla creazione di un "contenitore d'artista" marienco.it
right, Après son Prix du public au Festival International de design, Design Parade Hyères en 2017, voilà l'ouverture de l'exposition Les Fontaines d'Arthur Hoffner à la Galerie de Sèvres
https://www.sevresciteceramique.fr
---
from top left, clockwise
cinzia ruggeri, la règle du jeu, http://www.federicovavassori.com/
nanda vigo, light project, https://www.palazzorealemilano.it/
remo bianco, le impronte della memoria, sala fontana del museo del novecento, milano, www.museodel novecento.org
aldo rota-erica tamborini, energy of space, club sea lounges, milano malpensa airport, https://www.domusweb.it/it/notizie/2018/11/06/aldo-rota-la-nuova-monografia-dellartista-lombardo.html
yves klein, ex voto, dédieé à sainte rita de cascia par yves klein, 1961, monastero di s. rita delle agostiniane di cascia
http://www.fondazionecariperugiaarte.it
Giorgio de Chirico, Il figliol prodigo, 1922 Tempera su tela, 87 x 59 cm, particolare. Milano, Museo del Novecento, www.museodel novecento.org
Giorgio de Chirico, Palazzo Reale, Milano, http://www.palazzorealemilano.it
http://www.dechiricomilano.it
---
etc.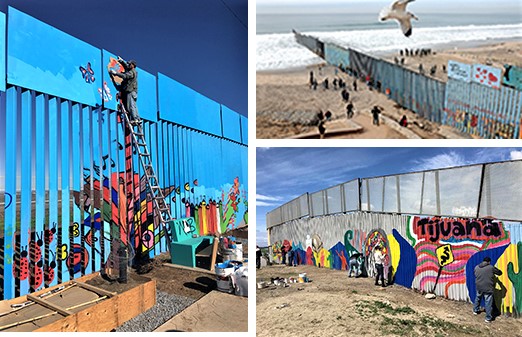 A Collaboratively Painted 'Mural of Brotherhood' Stretches for Over a Mile on Mexico's Border. ph enrique chiu
carnet de notes by paolo rinaldi
online weekly magazine 15/07/2019
(travel, viaggi, architettura, interni, design, hotels, ristoranti, bar, luce, arte, mostre, foto, fashion, installazioni, musei, teatro)
carnet de notes 494 has been sent to/
è stato inviato a 16713 recipients/indirizzi
and posted to social networks:
facebook, twitter, linkedin and viadeo